Germination analysis of Miscanthus plantation of 2017 year have shown promising results
September 15, 2017: "Energo Agrar" is a reliable supplier of Miscanthus rhizomes of Verum sort for our customers in Ukraine and Eastern Europe.
"Energo Agrar" together with experts of the Institute of Bioenergy crops have conducted an analysis of Miscanthus germination on the plantation of 2017. The obtained results confirmed both the high quality of the Miscanthus rhizomes, supplied by Energo Agrar, and the excellent results of the agrotechnical procedures. The average germination of the first year of vegetation was about 95-97%. Rhizomes planting was carried out at April-May of 2017 at sandy soils, which were considered as of very low productivity and were used for corn cultivation priot to be planted with Miscanthus.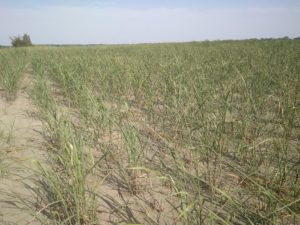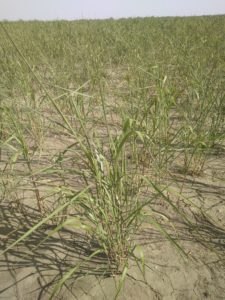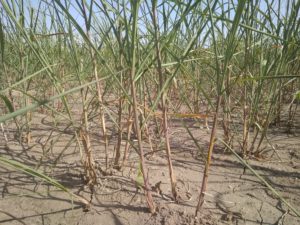 Most plants by September of the first year have reached of 1 – 1.2 m height. Part of the plants reached 1.5-1.6 and even 2 meters in height.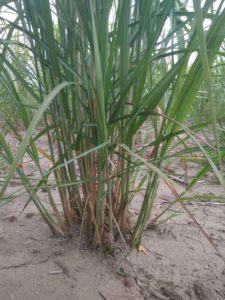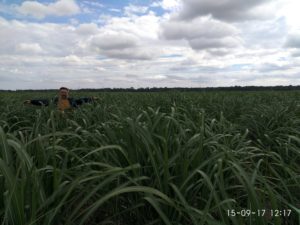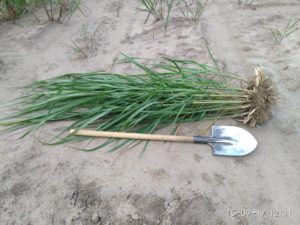 The results were transferred to the Institute of Bioenergy crops for further analysis.
Miscanthus of Verum sort is of Austrian origin and was registered in Ukraine.
If you want to get more detailed information on the culture of Miscanthus Giant, on economics of business and on plantation maintanance, we will be happy to answer your request, which can be sent by filling in the form on the website.