Busness plan development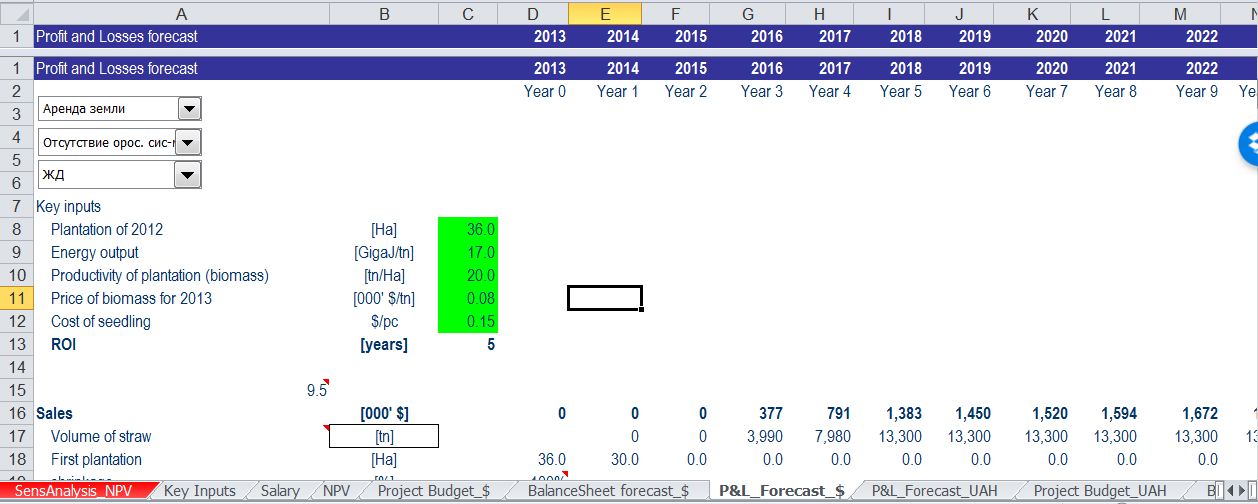 Miscanthus Giant grows and produces biomass for 20-30 years after planting.
The creation of the Miscanthus Giant plantation is a profitable and long-term investment, and, like any investment, such a project requires careful and high-quality planning.
If you need:
– to make budget estimations
– evaluate the return on investment
– evaluate the investment attractiveness of the project
Experts of "Energo Agrar" can help You with such sorts of evaluations, based on your production and financial plans, assumptions and limitations.
We can help you to plan the development of your plantation in such a way to take into account your time and financial possibilities and constraints.
We will provide you with the necessary economic justifications and practical confirmation of calculations, using the results obtained on our plantations.
As part of the development of the Business Plan, Energo-Agrar specialists can develop for you a Technological map of agrotechnical measures in relation to a specific land plot.