About our Company
Energo Agrar LLC –  is a Ukrainian private company which main business is a cultivation of Miscanthus Giganteus.
We have been establishing Miscanthus Giganteus plantations in Ukraine since 2009.
More than 700 Ha of Miscanthus plantations have been planted by 2021 in Northern and Central Ukraine.
Energo Agrar LLC offers wide spectrum of services, including business planning, soil analysis, site preparation, sale of rhizomes of  highest quality, planting and taking care of plantations, harvesting as well.
Energo Agrar is specialized in Miscanthus Giganteus cultivation for further processing of Miscanthus straw into:
Bio-fuel for heat and/or electrical generation;
Raw material for bio-based products
Energo Agrar utilizes and shares its expertise of Miscanthus Giganteus cultivation in order to meet constantly increasing demand for Miscanthus biomass from both EU and Ukrainian markets. We are ready to assist any bio-based project with our biomass plantations and processing facilities.
Our advantages
Having started from 2009, as of 2021 we have planted and assisted of planting of more than 700 Ha of Miscanthus Giganteus in different regions of Ukraine
We build the value added chain, starting from land owners, local farmers, logistic operators and processing facilities in order to get final products locally and by attractive pricing.
We have our own nursery plantation to supply our customers with rhizomes of highest quality. We can supply of up to 70 millions rhizomes of Miscanthus Giganteus for planting in 2018
We have officially registered sort Verum of Miscanthus Giganteus which gives us the legal basis for planting and sales of both rhizomes and straw in Ukraine.
Our Partners
We are opened for cooperation with any company, scientific or researching organizations interested in mutually beneficial cooperation of Miscanthus business development from any aspect: plantation establishment or biomass processing, or bio-based products manufacturing.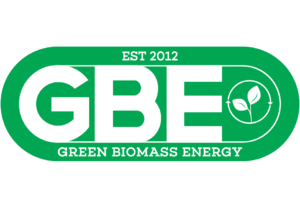 Green Biomass Energy (Slovenia)