Dutch companies are interested in Miscanthus biomass from Ukraine
September 21, 2017: Within framework of the Ukrainian-Netherlands forum "The biofuel market in Ukraine: a step towards energy independence", "Energo Agrar" shared their planting experience with Dutch and Ukrainian scientists and demonstrated the Miscanthus plantations in Ukraine. Specialists of the University of Wageningen and of the Ukrainian Institute of Bioenergetic Plants highly appreciated the results achieved. Plantations of 5Ha, 230Ha and 170Ha were established in 2012, 2016 and 2017 accordingly.
After presentations and discussions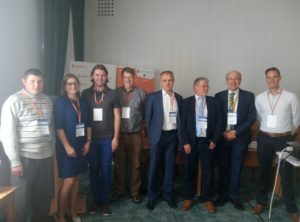 At the Miscanthus plantation in Kiev region (Ukraine)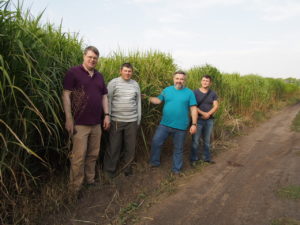 The article below is in Ukrainian language only.
http://www.bio.gov.ua/bioenergy/news/ukrayinski-plantaciyi-miskantusu-gigantskogo-zacikavyly-niderlandskyh-vchenyh